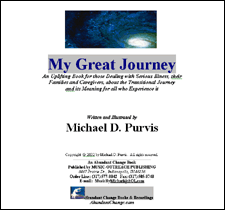 Through this book, author, illustrator, motivational and inspirational performer, recording artist, and life-long seeker of universal spiritual truth, Michael D. Purvis, takes those who are (or may be) moving toward transition to the afterlife, their families and caregivers, on a wonderful and affirming journey in which he shares a simple, universal message. The text, complete with beautiful original illustrations is comforting and has been supported by the accounts of numerous Near Death Experiences and the research of many doctors and professionals in the fields of Healthcare and Spirituality.
The message is about life…
God is love, we are eternal, and our lives here on earth and our transition to the afterlife is one unified, love- filled journey. We are connected and can feel each other's presence during our lives, during our transitions, and after our transitions.
And the message is about what we call "death"…
We do not die- not really. We are all swimming in love. That is what God is and that is what we are. We need not be afraid of death, for we are never really "gone." Our lives and our journeys are connected, and we will always be. For this connection with each other and with God (as each of us conceives of God) is the power of love and our true destiny as humans and as souls.
Available Soon in Downloadable
Video Format

---
Excerpts from the Book

From the Body of Book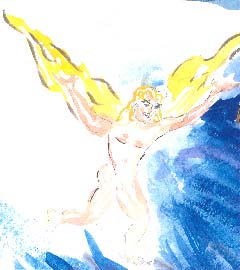 And when its time for me to go
Its alright if you cry
I know it will be hard my dears
To say our "last good-byes."
But keep in mind, it's not goodbye,
I'll see you all again;
For I am going someplace grand,
With angels and old friends.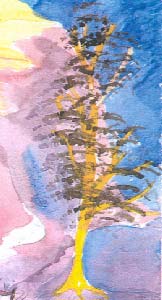 Yes, you'll come where I am going,
And in time you all will see
Just why this place of love is called
A garden and "heavenly."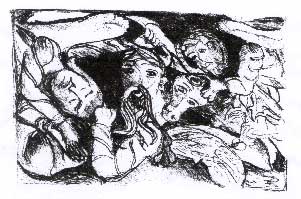 And when it all is said and done
Please won't you dry your tears-
And live your life, and love your loves
And cherish all your years?
For we all are on a journey
And we truly all are loved
And all of us are heading
Toward the place we call "above"
Yet this place which knows no time
Isn't "up" or "down;"
It's our Source and an extension
Of the love that's "all around."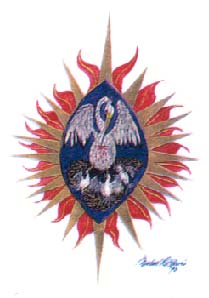 So if you want to hear my voice
I'd simply like to say
"The love that you are 'swimming in'
Will show you each the way
To find me when you need me,
So look inside your heart-
For I will nourish you with my love
And we will never part!"
(c) 2004, Michael D. Purvis